Our practitioners have worked closely with a variety of specialists to
help devise safe and effective ways to relieve chronic pain.
The chronic pain that we deal with commonly arises from muscles, joints, ligaments, tendons, bones, nerves and skin.
If an old injury has not healed properly, scar tissue can develop. These prior injuries can be from motor vehicle accidents, post-surgical complications, as well as sports or workplace injuries.
Scar tissue, as well as disorders from your nerves, are often the causes of chronic, long-lasting pain.
To determine what is causing your pain, our team will first perform an assessment of your unique condition and circumstances.
If we find that you are a candidate for treatment, we will work diligently with you and your medical provider to get you back to health as quickly as possible and living the life you want.
The following are a list of conditions that respond well to our treatment protocol:

General conditions: repetitive strain injuries / fibromyalgia / carpal tunnel syndrome / rotator cuff tears / tempo-mandibular joint problems
Soft Tissue Injuries: ligament and tendon tears/contusions/fractures with associated soft tissue injuries/facet joint syndromes
Inflammatory Conditions: tendonitis / bursitis / myositis / plantar fasciitis / synovitis
Degenerative Conditions: osteoarthritis / discogenic and vertebrogenic radiculopathy / chondromalacia patella / calcifications (e.g. bone spurs) / spinal stenosis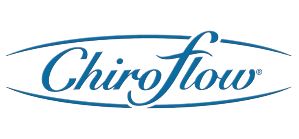 Looking for a chiropractic recommended neck pillow to assist with neck pain at night?
Try a Chiroflow Pillow.
If you have been diagnosed with any of the listed conditions,
please contact us at (519)-442-7100 to see if we can help.
Make An Appointment
Please call to book an appointment.
For inquiries, please leave us a message by phone or email and we will be in touch with you shortly.