Dr. Andrew D. Smyth earned his D.C. with honors from Canadian Memorial Chiropractic College in 1979 and is licensed to practice in Alberta and Ontario Canada and holds U.S. Diplomat Board status. Dr. Smyth is certified in the L.E.L.T treatment protocol, regarded as one of the most effective treatment techniques for chronic pain. Additionally, he has been strategically involved in providing clinical research and development utilizing low energy laser therapy and successful treatment protocols for musculoskeletal, osseous arthritic, and neuropathic conditions.
Dr. Smyth has developed and instituted numerous rehabilitative facilities and clinics including:
Premier Treatment Center, a rehabilitative clinic, in Toronto, Ontario
Community Foot Care, for lower limb disorders in Owen Sound, Ontario.
Ancaster Clinic, a sports injury L.E.L.T. clinic in Ancaster, Ontario.
Accelerate Health Care's flagship office in Oakville, Canada
Cold Laser clinics in Naples and Tampa, Florida
Active Chiropractic in 2007 in Paris, Ontario.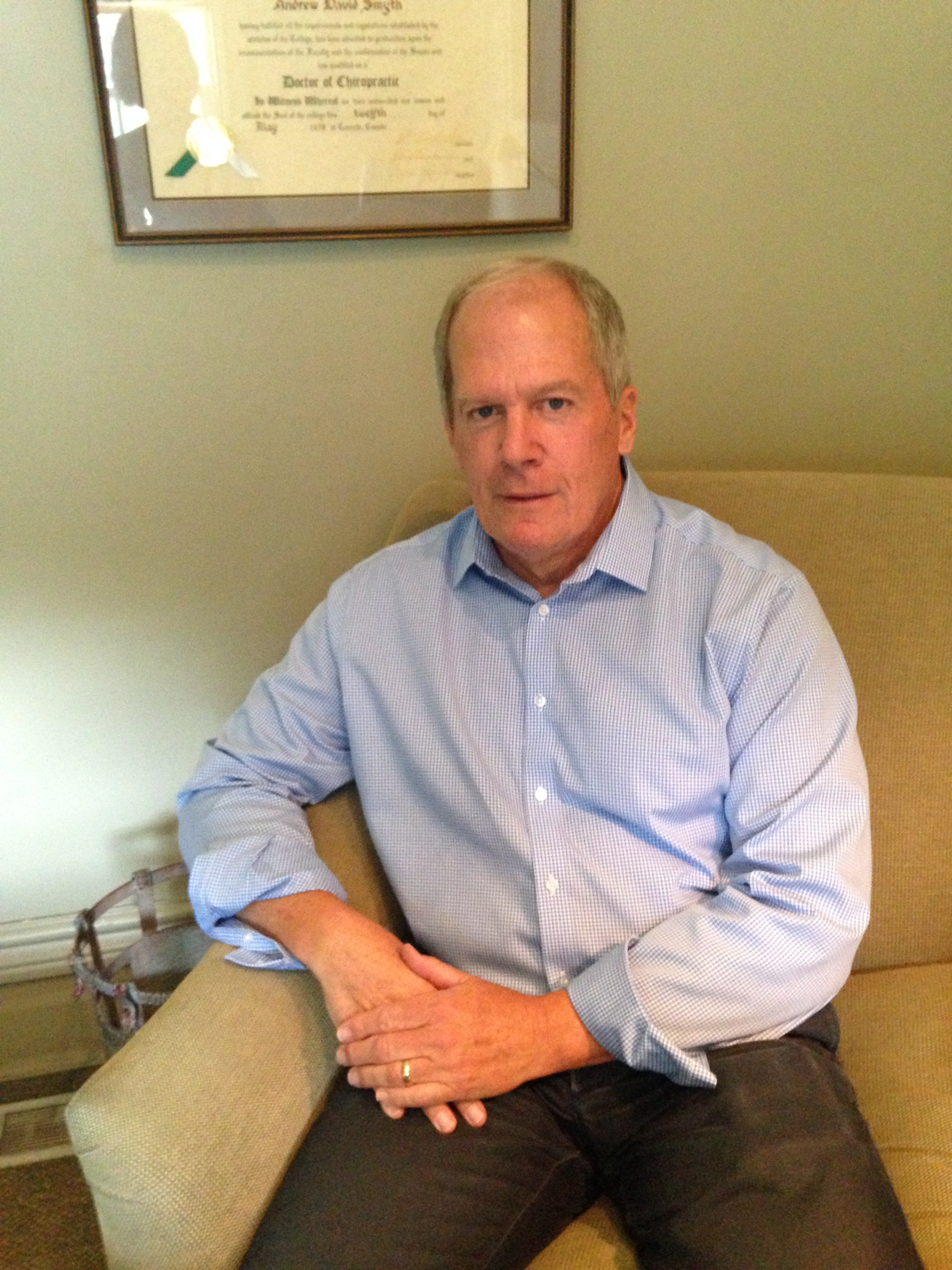 His extensive experience with sports injuries is evidenced by his development of training and rehab programs for such national sports teams as the Toronto Blue Jays and the Washington Red Skins football team. Dr, Smyth has provided treatment to high profile individuals and athletes with successful outcomes such as:
Bobby Orr – retired N.H.L. hockey player, for severe knee osteoarthritis.
Joey Hamilton – professional baseball player, for a neck injury.
Kimberly Ribble – Olympic judo athlete, for knee ligaments instability.
Erich Kunzel – Philharmonic Orchestra conductor for bulged lumbar discs/sciatica.
Canada's top female L.P.G.A. amateur golf professional.
Dr. Smyth founded Active Chiropractic in 1996 as a facility to treat the underlying causes of all types of musculoskeletal and neuropathic conditions. His mission is restoring patients to optimal health in the shortest time possible. To that end, he utilizes the most beneficial, up-to-date chiropractic techniques and state-of-the-art physiotherapy modalities. Ask any of his patients and they will tell you he is an expert at helping you get the results you need through his caring, educational and motivational approach.
Dr. A. Smyth uses one or more of the following gentle chiropractic techniques:
Activator method www.activator.com
Posture correction
Gentle, low force, joint chiropractic manipulation
Flexion-distraction Leader table
Neuroproprioceptive re-education